MrJims.Pizza of Southwest Arlington
MrJims.Pizza 0050
- Owner(s): Aaron King
5010 Kelly Elliot Rd , Arlington, TX 76017
Store Hours
Sunday: 11:30:AM to 10:00:PM
Monday: 11:00:AM to 10:00:PM
Tuesday: 11:00:AM to 10:00:PM
Wednesday: 11:00:AM to 10:00:PM
Thursday: 11:00:AM to 10:00:PM
Friday: 11:00:AM to 11:00:PM
Saturday: 11:00:AM to 11:00:PM

Payment Options
Online Payments Accepted:
Credit Cards Accepted:
Mastercard
Visa
American Express
Discover
A Word From the Store Owner
Here at Kelly Elliott our youngest group of managers shoulders the responsibility of one of the top tier MrJims.Pizza stores. Their energy, dedication, and integrity makes up for their lack of experience. I am excited about their future with me. West and Southwest Arlington you can expect the best in pizza at MrJims.Pizza on Kelly Elliott Rd.
Thank you to Steven, Jim, Kari, and Cameron
Unlike most owners I began working at MrJims.Pizza in Arlington at the young age of fifteen.
When I started everyone in the store on West Arkansas had a nickname. Even though the nickname trend has gone by the wayside I was given the nickname Octabius, and still go by that to this day.
I have done everything under the sun at MrJims.Pizza over the last 19 years. Some duties include: washing dishes, delivering orders, managing a team of employees, oven repair, and building maintenance. I have had the privilege of working for two of the greatest people I know, Tom and Eve Osbakken. If you have ever met them then you know what I am talking about.
A few things have changed over the past 19 years at MrJims.Pizza but I still believe in our product and that it is the best pizza in Arlington, Texas. I would like to extend a special thank you to all of the employees and loyal customers year after year that have made MrJims.Pizza in Arlington what it is today!
Aaron "Octabius" King
Try out new Pasta Marinara. We have baked penne that is created for your order. It comes with marinara sauce and cheese but you can also add 2 of your favorite toppings. Try it with our new Italian sausage.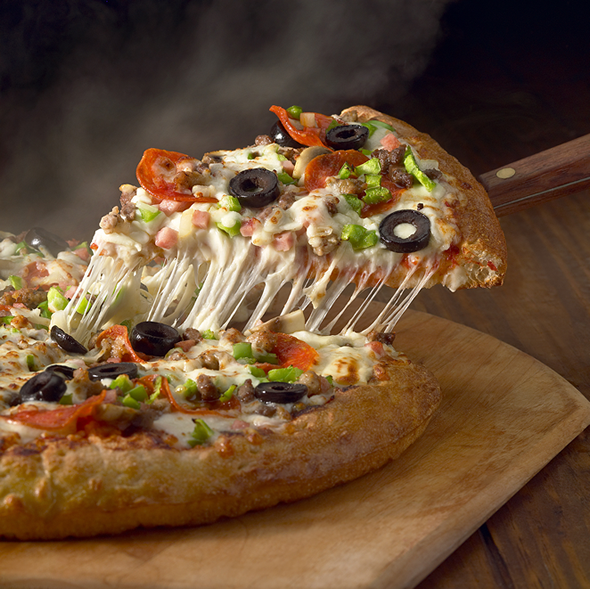 Introducing "Dinner Made Easier"
New familiy size portions of our menu... entrees, salads, and dessert. Feeds 4-7 people.
MrJims.Pizza has always been an easy dinner. But now, we're making life even easier for family meals or a big spread for the big game.
Start Order