MrJims.Pizza 0136
- Owner(s): Heather & Christopher Grupido

For a short time, our online ordering is accepting pick-up orders only.

201 S Hamilton St Suite: Suite #102 , Farmersville, TX 75442
Store Hours
Sunday: 12:00:PM to 09:00:PM
Monday: 11:00:AM to 09:00:PM
Tuesday: 11:00:AM to 09:00:PM
Wednesday: 11:00:AM to 09:00:PM
Thursday: 11:00:AM to 09:00:PM
Friday: 11:00:AM to 10:00:PM
Saturday: 11:00:AM to 10:00:PM

Payment Options
Online Payments Accepted:
Credit Cards Accepted:
Mastercard
Visa
American Express
Discover
We have moved!! Note the new address.
A Word From the Store Owner
Like all the owners of MrJims.Pizza I bought a franchise because I loved the pizzas. I knew that you would love them too and it would be easy to sell tons of them.
I really hope you will give me the opportunuty to serve you. I want to be the neighborhood's favorite pizza place and I need you to help me get there. If there is anything I can do to make your dining experience better please call me at the store and let me know. I will do my best to make it happen.
Try out new Pasta Marinara. We have baked penne that is created for your order. It comes with marinara sauce and cheese but you can also add 2 of your favorite toppings. Try it with our new Italian sausage.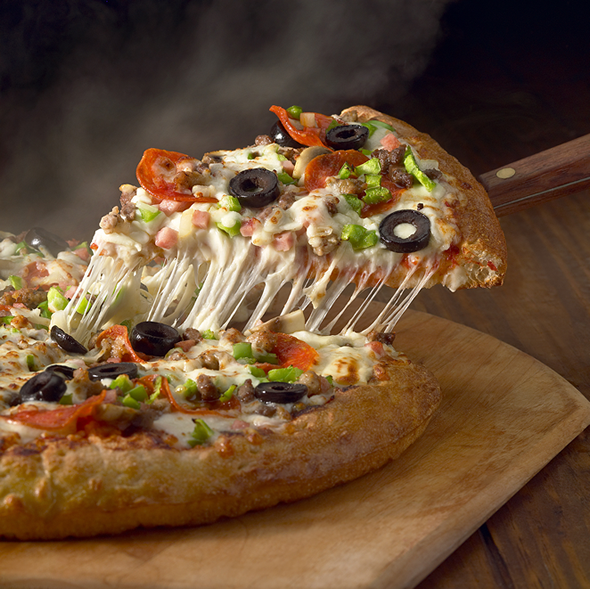 Introducing "Dinner Made Easier"
New familiy size portions of our menu... entrees, salads, and dessert. Feeds 4-7 people.
MrJims.Pizza has always been an easy dinner. But now, we're making life even easier for family meals or a big spread for the big game.
Start Order