Create Your Own Original™ Pizzas
Signature Original™ Pizzas
Our Original pizza with more cheese and twice the toppings (it's LOADED) as the Pizza D'Lish. NEW Ultimate Double Cheese Crust can be found under Crust Type, Option 1 once you pick what size pizza you desire. Heart shaped pizza available under XL crust type only.
---
Small | Medium | Large | X-Large |
Pizza D'LishTM
A thinner (but not thin) crust with the perfect balance of cheese and toppings. (It's lightly topped) For our calorie/cost conscious consumer.
Large (only)
---
Stix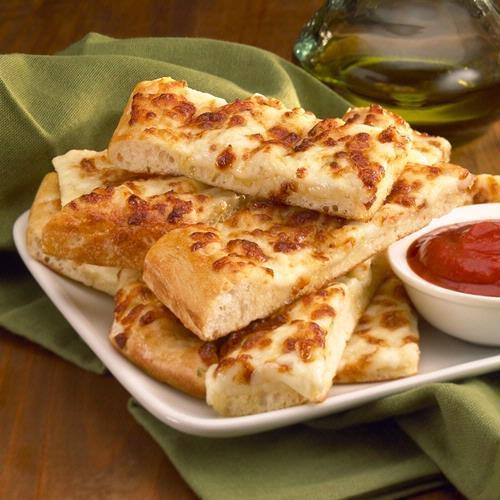 Jim Stix
Our hand-stretched crust with buttery garlic sauce and mozzarella cheese. Cut into strips and served with your choice of sauce for dipping.

Desserts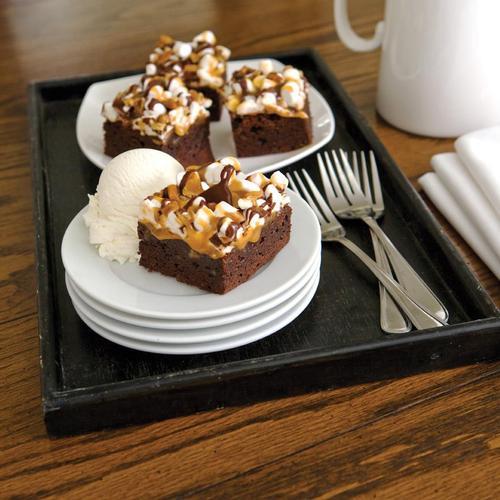 Supreme Brownie Bites
A brownie cut into 4 bite sized pieces, covered with marshmallows and drizzled with caramel and chocolate sauce.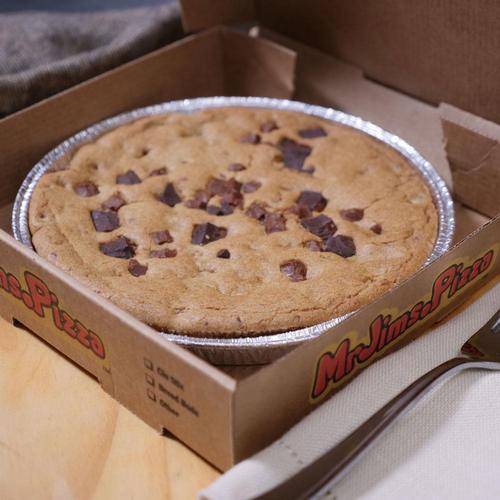 Chocolate Chunk Cookie
Large Semi-Sweet and Milk Chocolate Chunks and delicious dough combine to deliver a homemade taste.

Extras
Ranch Dressing
An individual cup of ranch dressing.

Garlic Sauce Cup
An individual cup of garlic butter sauce.

Pizza Sauce Cup
An individual cup of MrJims.Pizza famous pizza sauce.

Jalapeno Ranch Dressing
A cup of Jalapeno Ranch dressing. Spicy and delicious!

Side of Jalapenos
An individual portion of sliced jalapenos.

Sriracha Dipping Sauce
A small cup of Roland Sriracha chile sauce

Extra Parmesan
A portion of parmesan cheese.

Extra Crushed Red Pepper
A packet of crushed red pepper.

Icing
An individual portion of our delicious icing.

Side of Anchovies
An individual portion anchovies.

Blue Cheese Dressing
An individual portion of Blue Cheese dressing.

Italian Dressing
An individual portion of Italian dressing.

Honey Mustard Dressing
An individual cup of honey mustard dressing.

1000 Island Dressing
A side of 1000 Island dressing for your salad.

Balsamic Vinaigrette
Balsamic Vinaigrette

BBQ Sauce
An individual cup of BBQ sauce.